the 60th anniversary of Institute of Veterinary Medicine, Mongolia
---
VETERINARY SCIENCE - SUSTAINABLE COOPERATION
International Online Conference
Dear Colleagues

On behalf of the Institute of Veterinary Medicine, we are pleased to invite you to join our International Online Conference. The CONFERENCE will be held online at 08:30 on November 18, 2021 in Ulaanbaatar, Mongolia via Zoom meeting
to join SESSION I of the CONFERENCE or use this meeting
ID:336 147 9956
passcode: IVM2021
to join SESSION II of the CONFERENCE or use this meeting
ID:510 804 7197
passcode: 123456
Please download the schedule from here..
TOPICS:
Public health and disease control
Climate change and animal health
Food safety issues
Biotechnology and bioinformatics
Drug development
Animal welfare
PURPOSE:
Latest veterinary research data
Newest innovative results
Future cooperation promotion
Link between international scholars
INVITED SPEAKERS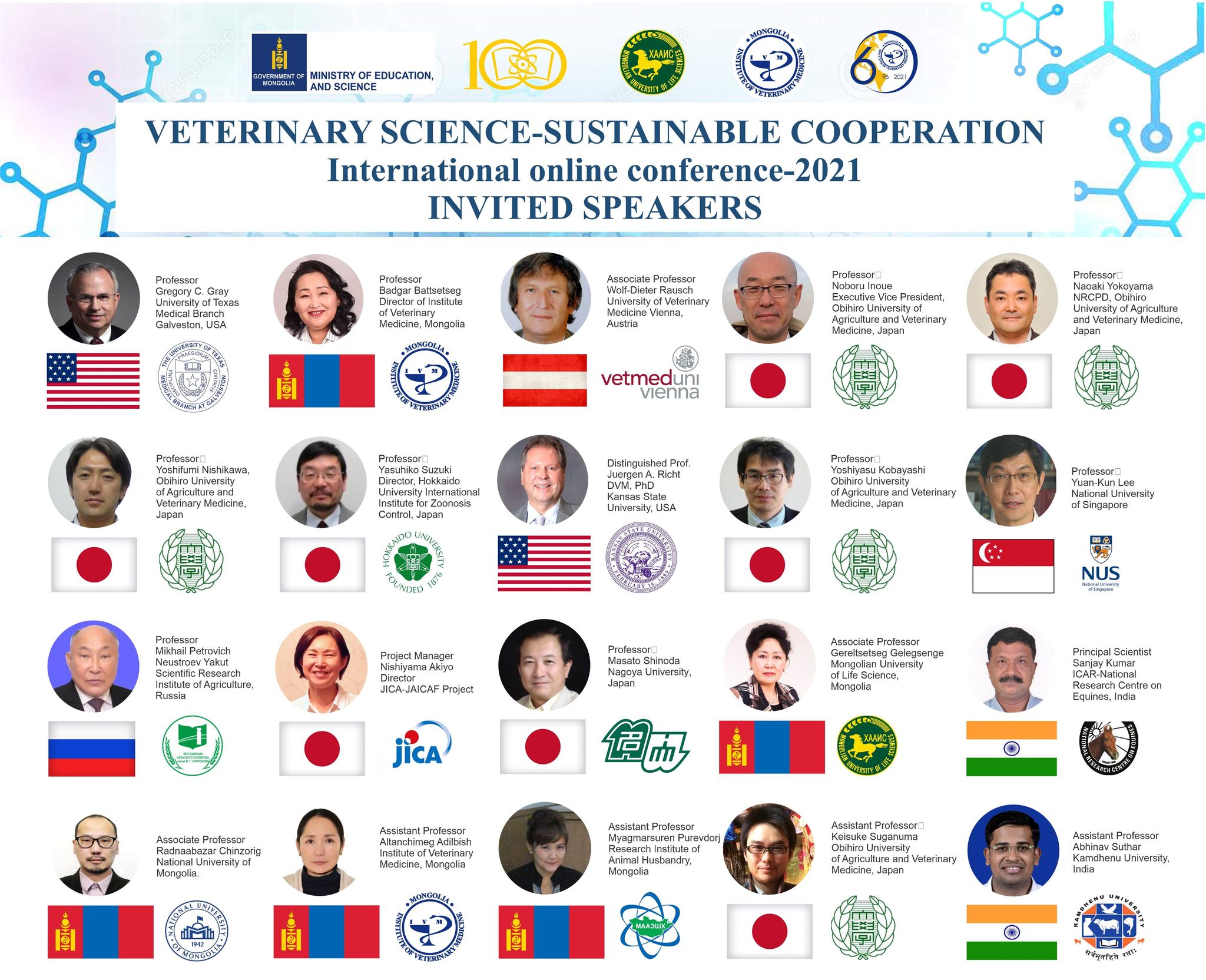 INVITED SPEAKERS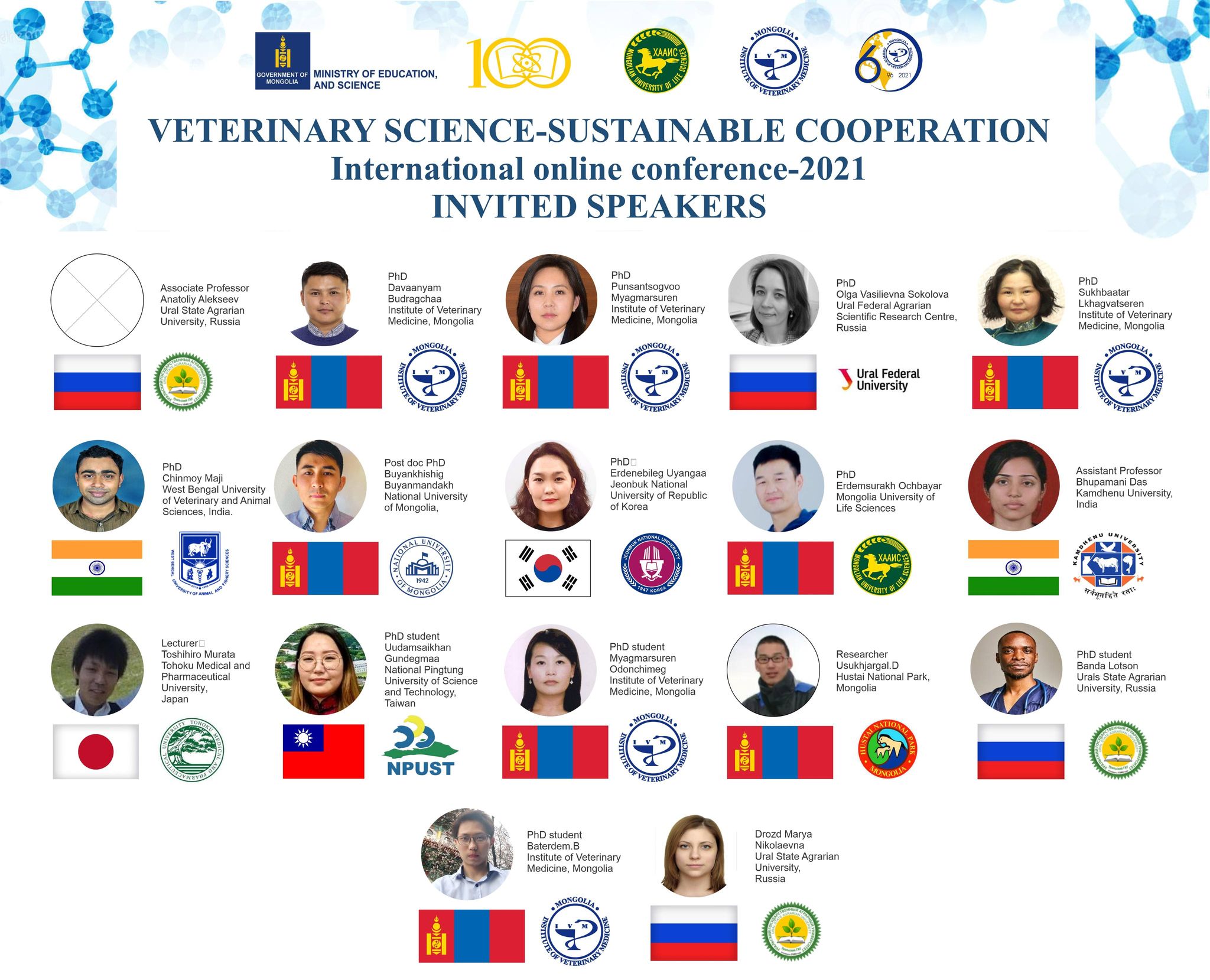 Please download the registration form from here.
Please send your filled form to ivm.conference.60@gmail.com organizing committee by October 20, 2021 for the publication of the conference material.
Important dates:
Oct 20, 2021 Deadline for Abstract submission
Nov 5, 2021 Deadline for Presentation submission
Nov 18, 2021 Conference
Contact:
Oct 20, 2021 Deadline for Abstract submission
Nov 5, 2021 Deadline for Presentation submission
Nov 18, 2021 Conference